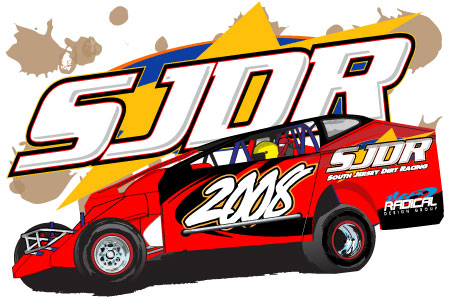 2010 SJDR
Season Preview Photos
03/25/10





---
2010 SEASON PREVIEW
Page 2
SCOTT VANGORDER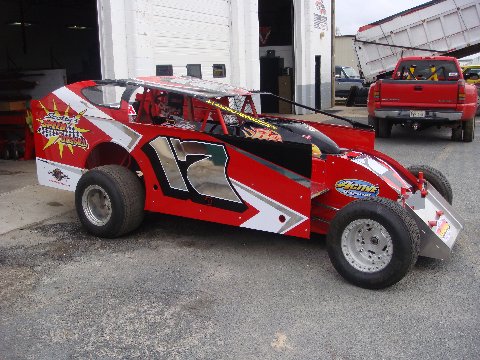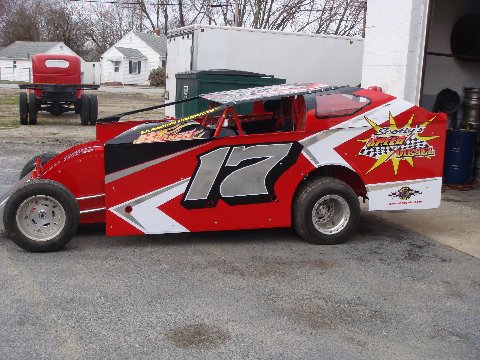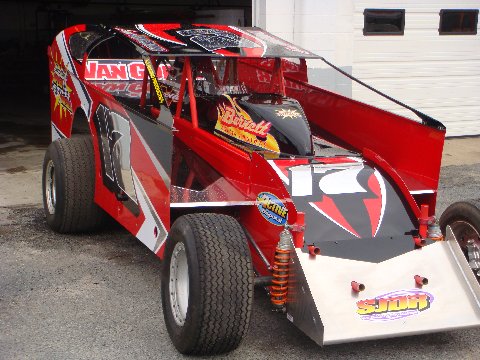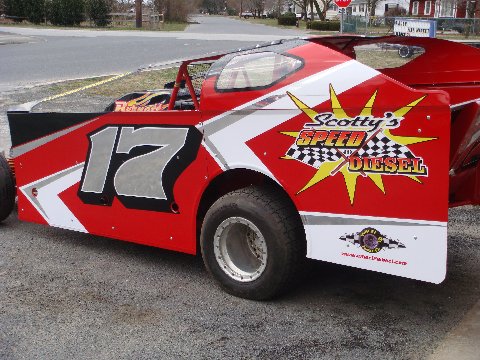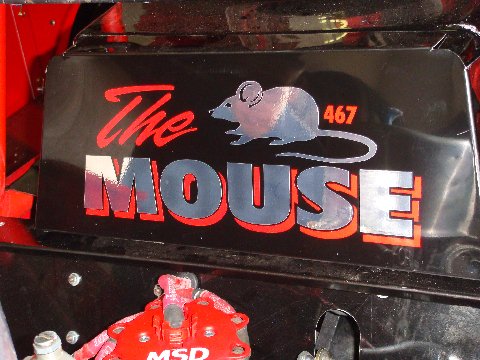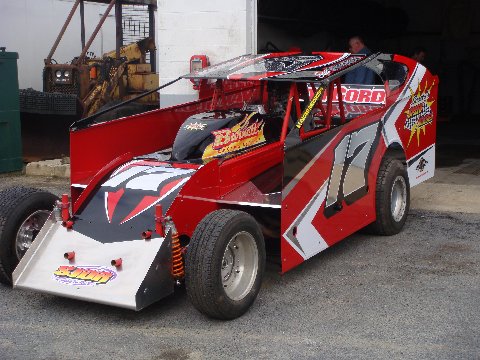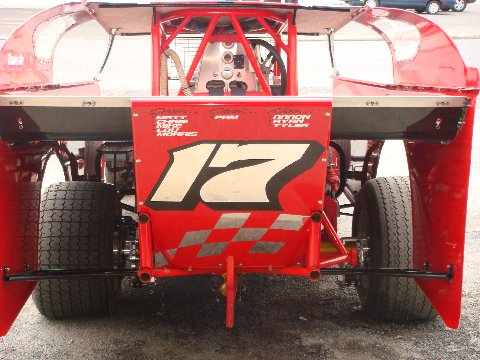 Scott VanGorder - Delaware International Big Block Modified
Sponsors needed 302.280.6534.
JARRETT ROZYCKI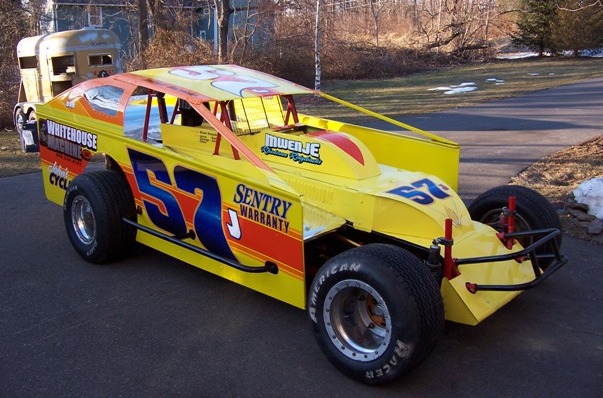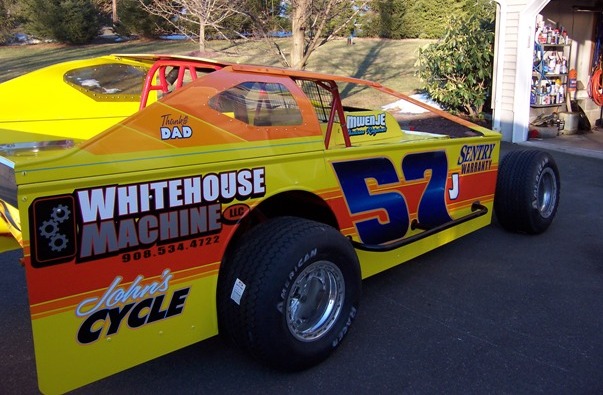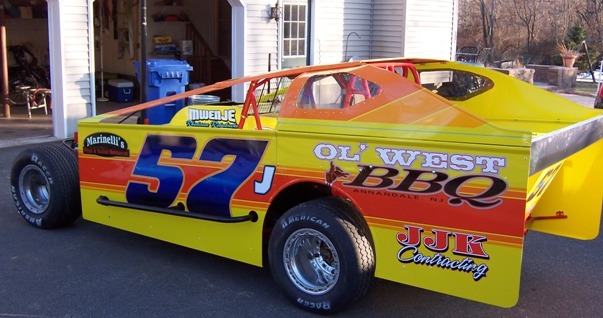 Jarrett Rozycki's, Crate 1 car that he will be racing at New Egypt this year. He will be racing in th3 Rookie Class then the crate 1
Sponsors are: Whitehouse Machine LLC., Sentry Warranty, Ol West BBQ, MWENJE Rhodesian Ridgebacks,
JJK Contracting, John's Cycle, Marinelli's Pizza Restaurant & Ram Graphics
NICK SEAMAN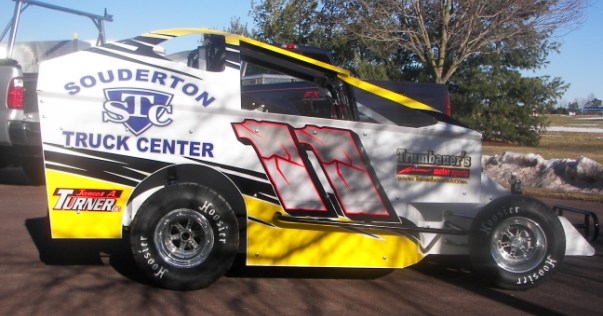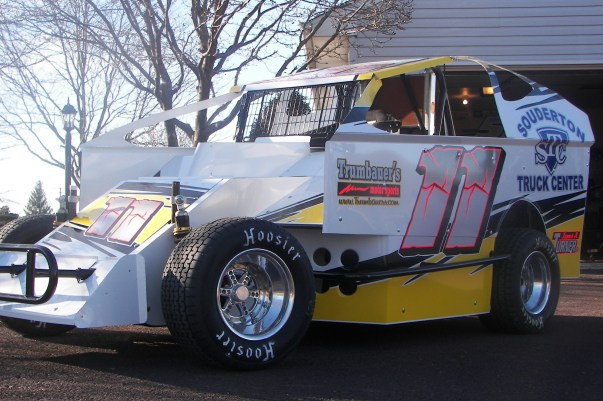 Nick Seaman #11 600cc Modified
Marketing Partner: Souderton Truck Center, James A. Turner Inc., Trumbauer's Motorsports, 4 Star Lettering & Design
PAUL STROHL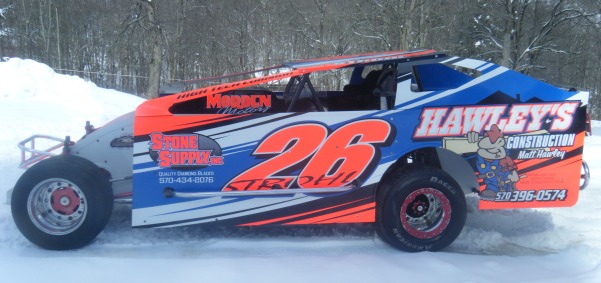 JIM INTRONE SR.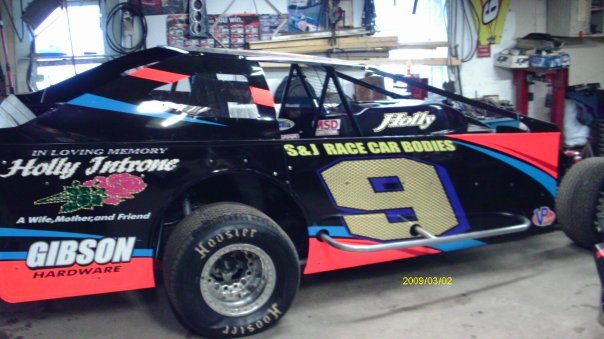 Jim Introne Sr's 2010 modified graphics by WMD/Wolf Motorsports Designs Gloversville, NY.
BILLY MURPHY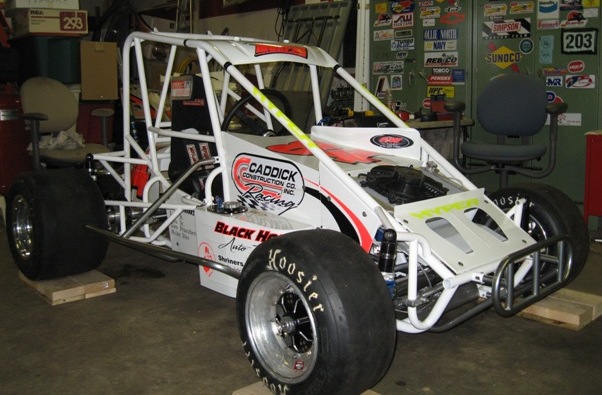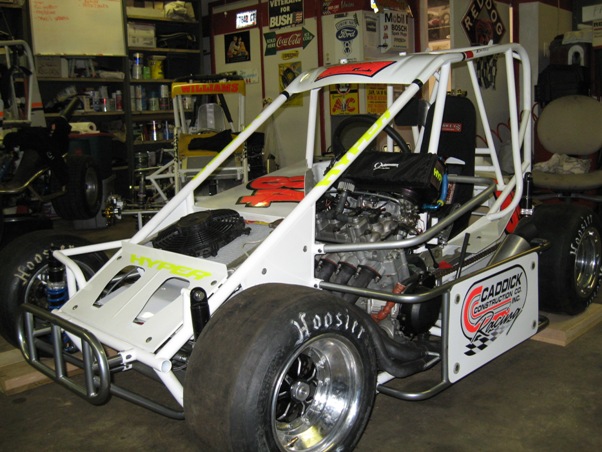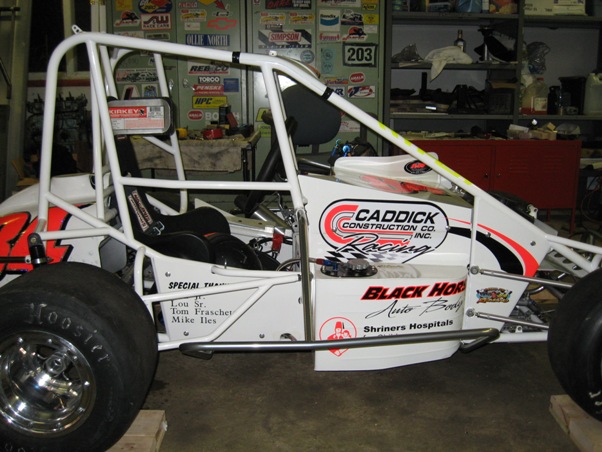 Billy Murphy
2010 RTS/BAM 270 - Bridgeport, Kutztown, LANCO
(pictured-2009 Hyper/Cicconi 600-Atlantic City/Providence car)
Caddick Construction, Black Horse Auto Body, Lucas Oil Products, Shriners Hospital for Children
RYAN SIMMONS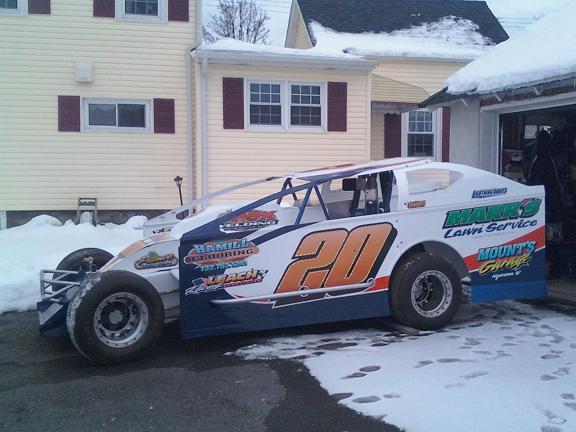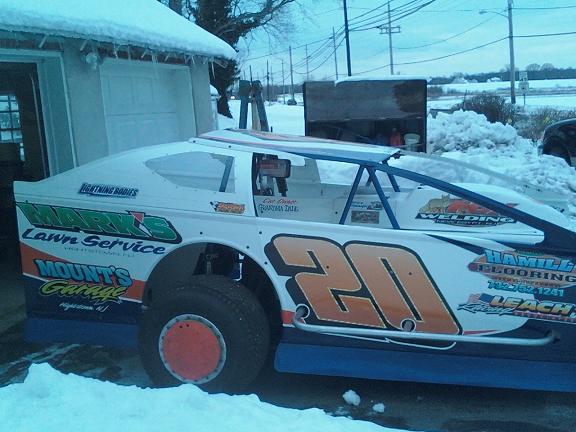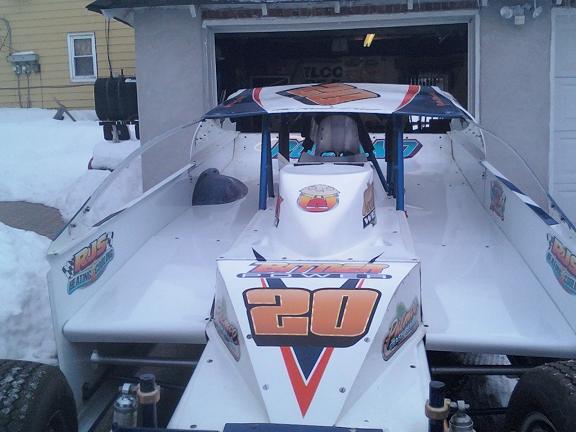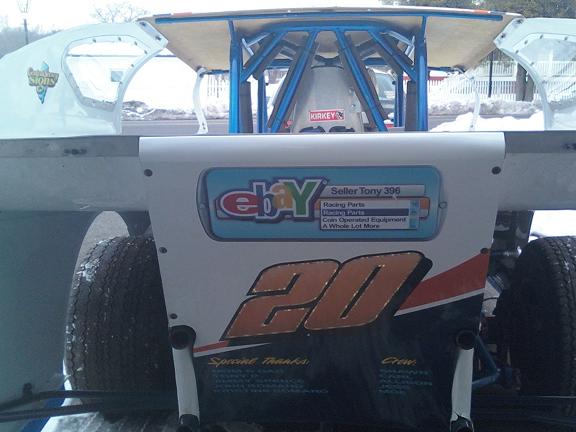 Ryan Simmons - New Egypt Speedway Sportsman Division
Sponsors - Hamill Flooring, Marks Lawn Service, Mounts Garage, Leach Racing Associates,
Palmco Race Repair, Fox Welding, RJS Heating and Cooling.
Engine by Bitner
JASON JAMES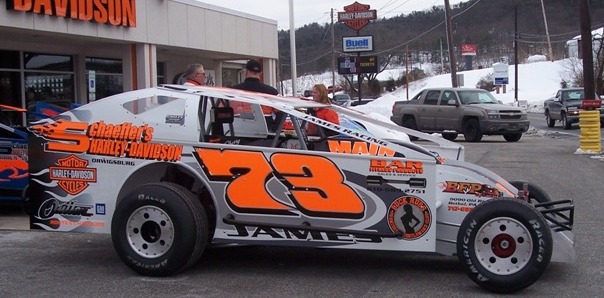 Driver: Jason James
Sportsman Modified Big Diamond Raceway
Sponsor's: Schaeffer's Harley Davidson, Outten GM, Bar Fitness, Buck Rubs, Hecky's Sub Shop and Graber Lettering
Special Thanks to Mike, Trudy and Family
DAN MAZY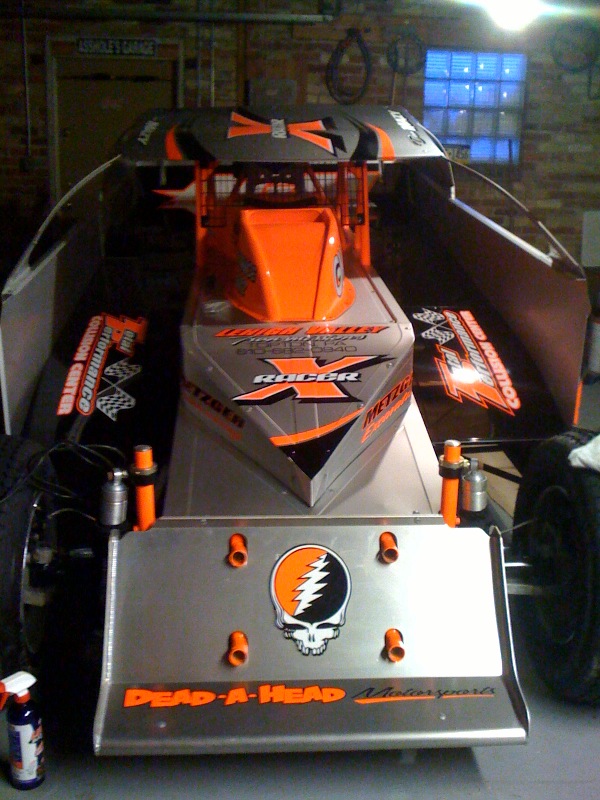 GREG HOFFMASTER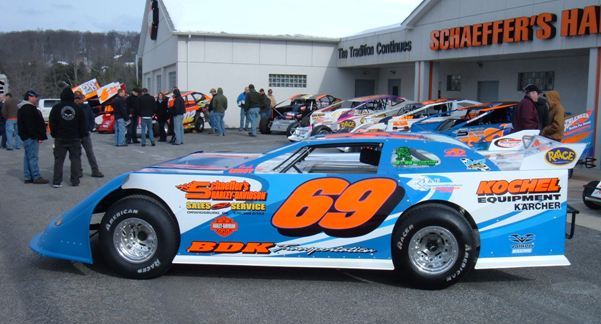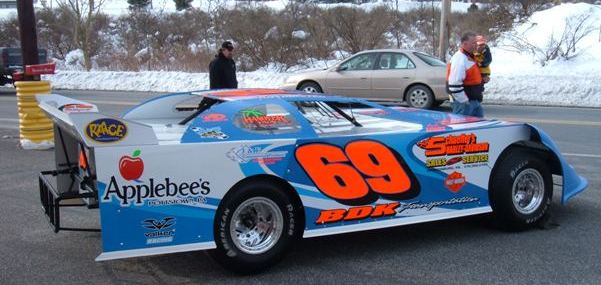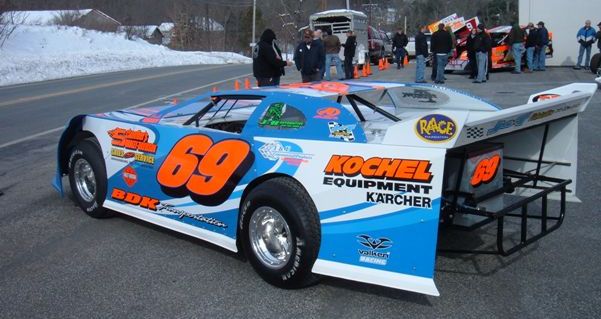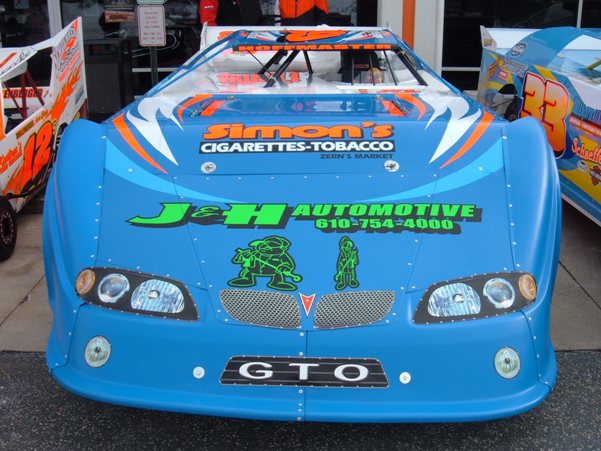 Greg Hoffmaster's late model that will race at Grandview Speedway.
Sponsors: Schaeffer's Harley Davidson, Applebee's Restuarant in Pottstown, PA, Kochel Equipment, J&H Automotive, Simon's Cigarettes & Tobacco, BDK Transportation, J&F Commerical Products, J&T Fabrication, Hanover Inn, RM Lawn Maintenance, Valken Wheels, Tom Martin Engines, RAACE Foundation, Joe Adams Lettering
---
Copyright © 1998-2010 by South Jersey Dirt Racing/ToddJ All Rights Reserved. Born on date April 21, 1998